Puneet And Sneha On Ladakh Adventure With Thrillophilia!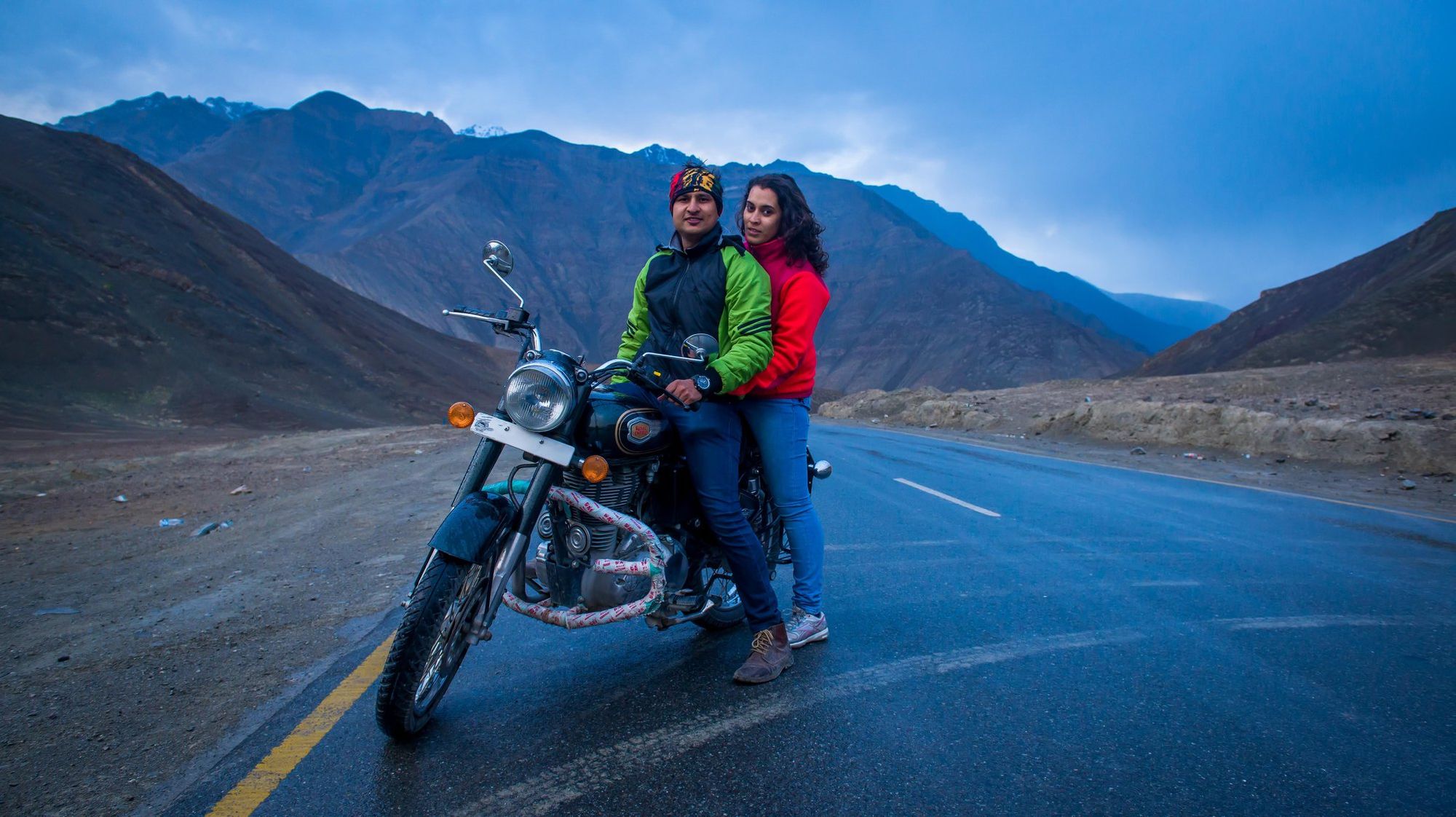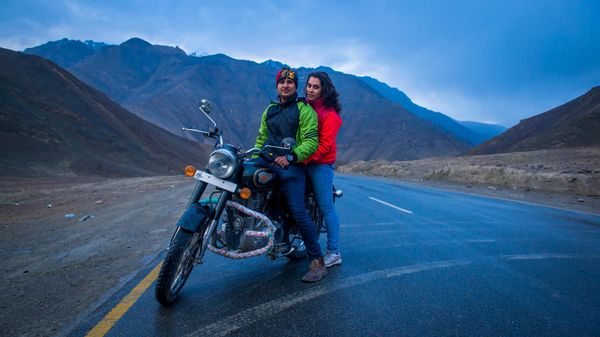 Details, which make a tale and frame our legacy, are what we acquire throughout our lives. Some of us live as life drives us from point A to point B, while others strive to achieve their goals by forcing life to play their chords.
For Puneet Bagri, it's the latter, thanks to his unwavering desire to tour the world.
"Every man's life comes to an end in the same way. Only the specifics of how he lived and died differentiate one guy from another." Ernest Hemingway
A Man With Aspirations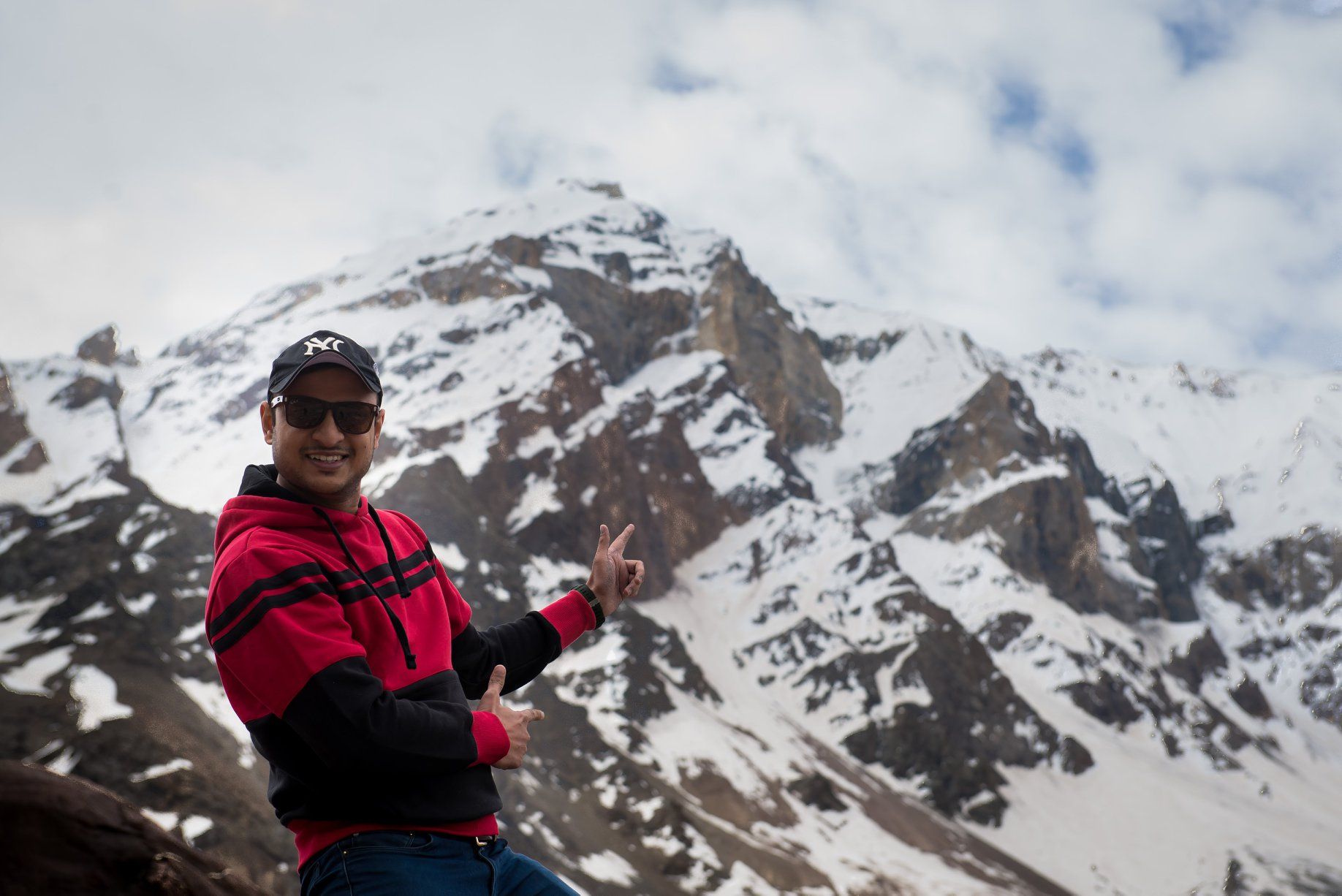 Puneet Bagri, a consultant in Jaipur, describes himself as "a man with dreams."
"I don't have any lofty ambitions in life and like to keep things simple. Still, I have dreams, modest dreams that are very significant to me."
While balancing his passions for photography, athletics, and music, his heart is always drawn to exploring the unknown through his travels.
Are You Planning A Trip To Leh-Ladakh?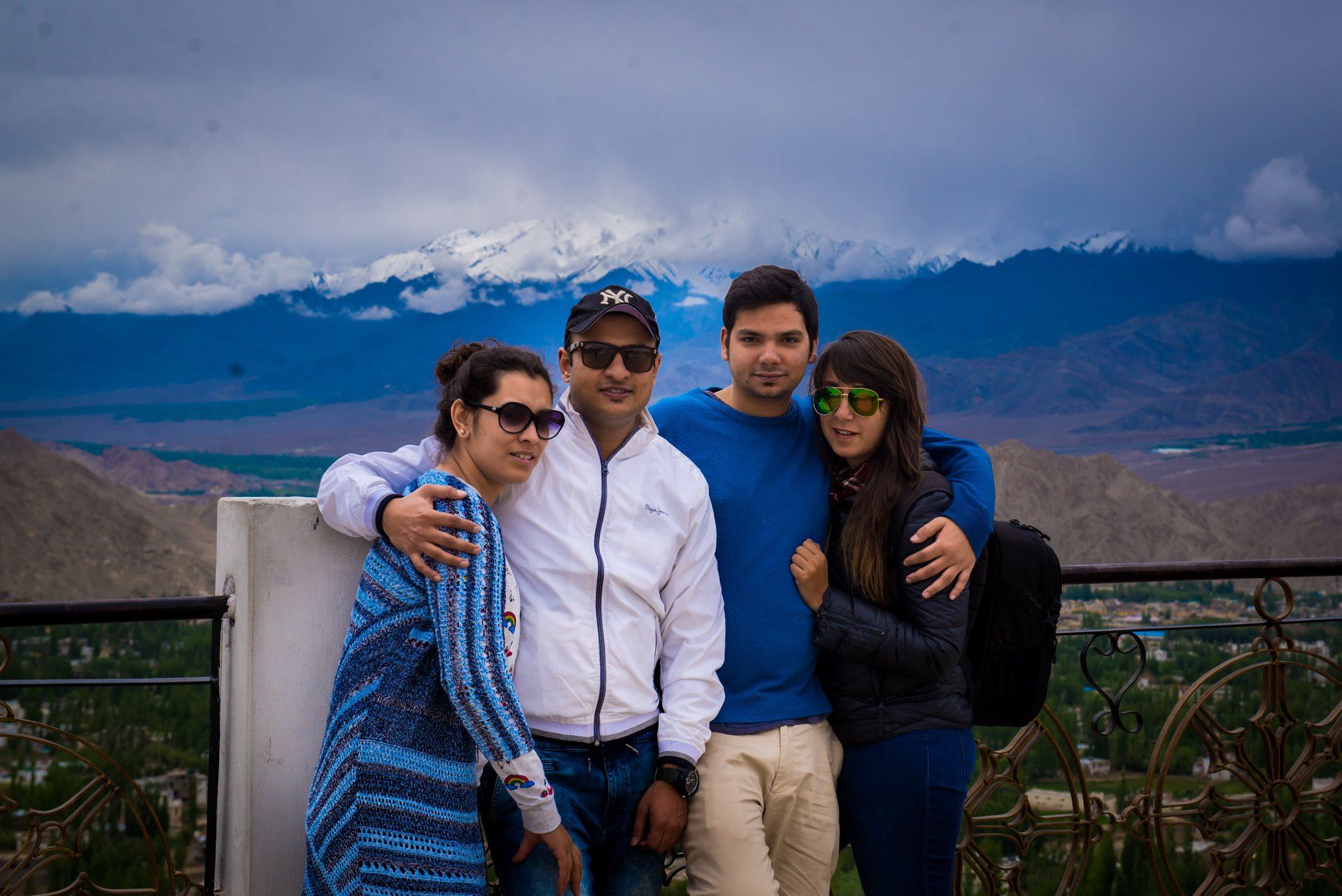 Puneet, who shares the same sentiments, is always on the lookout for ways to get away from the city and visit a new place.
He opted to embark on the wonderful Leh-Ladakh journey in June 2017. He looked through a variety of travel packages on the internet before settling on Thrillophilia's Manali to Leh Tour Packages.
"We booked through Thrillophilia, which turned out to be a fantastic decision of having some unforgettable experiences with their fantastic tour schedule," he said now.
Also Read: Poonam's Surreal Journey To Leh Ladakh With Thrillophilia!
Itinerary For Ladakh
The journey for Puneet and his tour buddies began on 17th June, 2017.
During their whole adventure, they covered Jispa, Rohtang Pass, Solang Valley, Baralacha La Pass, Keylong, Zing Zing Bar, Darcha, Chandrabhaga River, Deepak Taal, Suraj Taal, Whisky Nallah, Nakeela Pass, Pang, Lachung La Pass, Moray Plains, Sham Valley, Tanglang La Pass, Nubra, Zanskar valley, Pangong Lake, Khardungla, and Tso Moriri.
On the Road With Friends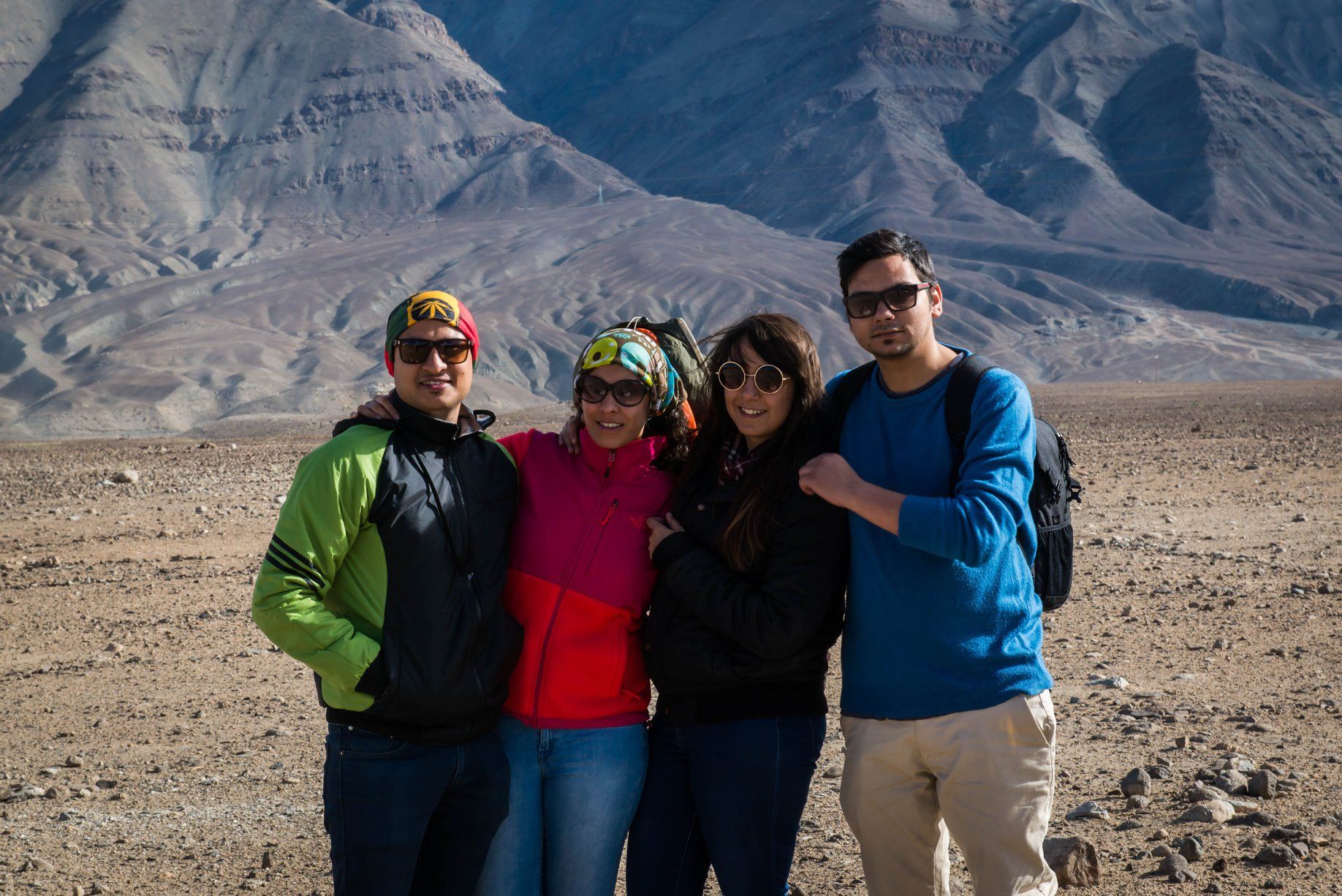 He was joined by his wife Sneha and pals on the trip to the 'Land of High Passes.' During our conversation, he referred to them as Sneha: The Model, Shashank: The O2 Man, Avinash: The Yogi, and Prerna: The Photographer. He couldn't have chosen better tour partners, for what could be more romantic than ascending the incredible splendour of Leh-Ladakh with your dear ones?
The gathering embraced the Ladakhi spirit, visiting local sites such as Pagodas, Gompas, and very well local markets. Puneet, as a traveller, knows how to make the most of a location's highlights, and the entire group had a blast.
Suggested Read: 4-Year Old Anna On Her First Trek in Coorg With Thrillophilia!
Despite numerous encounters with Leh-amazing Ladakh's grandeur and attractions, he recalled one night in Ladakh in particular: "The sleepless night at Pangong Lake was without a question the most unforgettable. The chilly night, the star-studded sky, and the bonfire. That weird sensation will never leave me."
Trust us when we claim that the peacefulness of Pangong Lake naturally does this to you.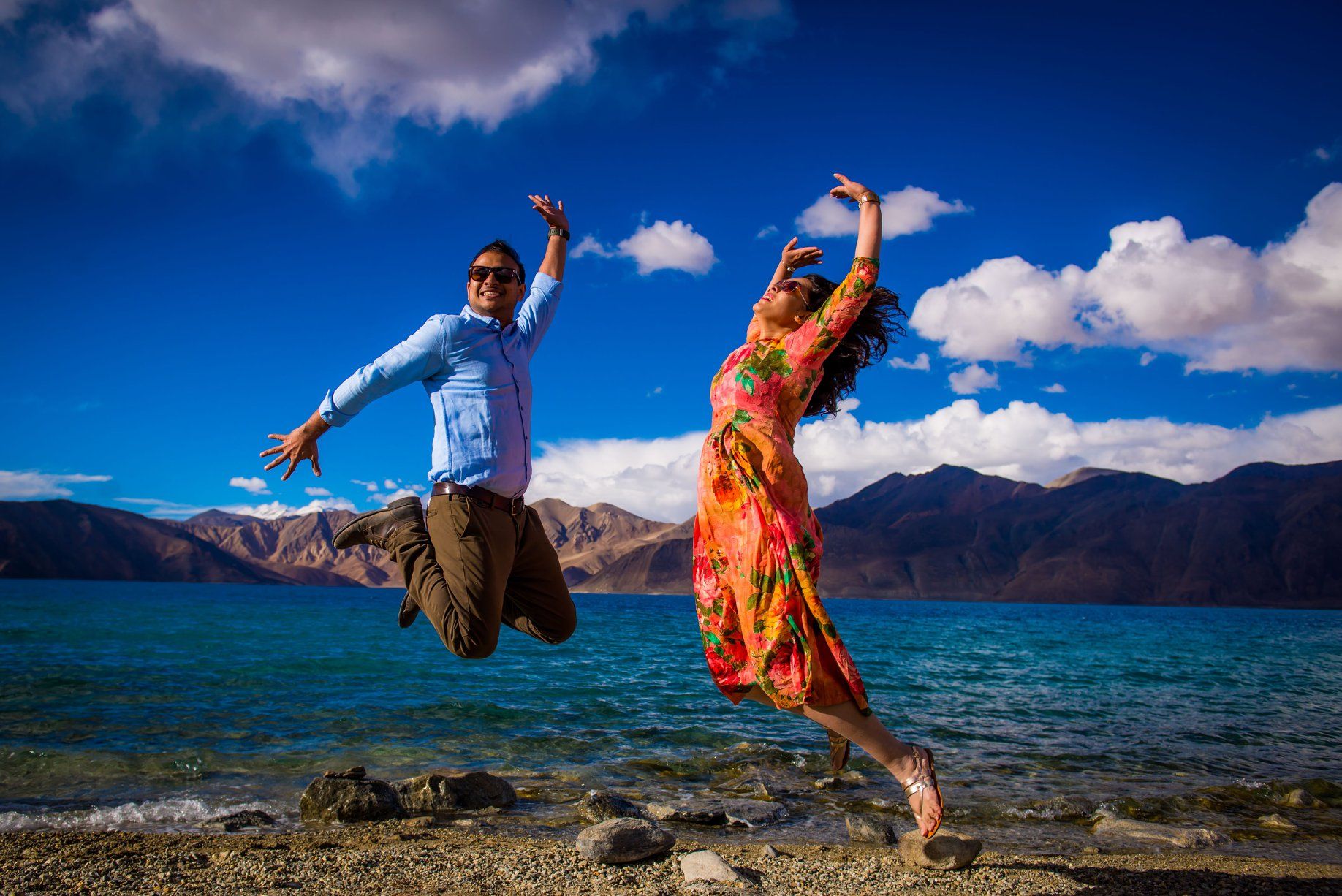 This is the tallest saltwater lake that is surrounded by dry hillsides and has a blue hue to it. On any given day, you can find the calm and quiet you crave in the midst of metropolitan bustle at Pangong Tso Lake.
The group had a blast in Ladakh, taking in the snowy mountains, biking to places of interest, visit the local marketplaces, bike riding, spending quality time near the magnificent lakes, camping with a bonfire, visiting stupas and monasteries, riding camels, and photographing every picturesque detail with their DSLR cameras.
"Even if we're all back in reality, we still live in heaven."
Reminiscences That Bring You Back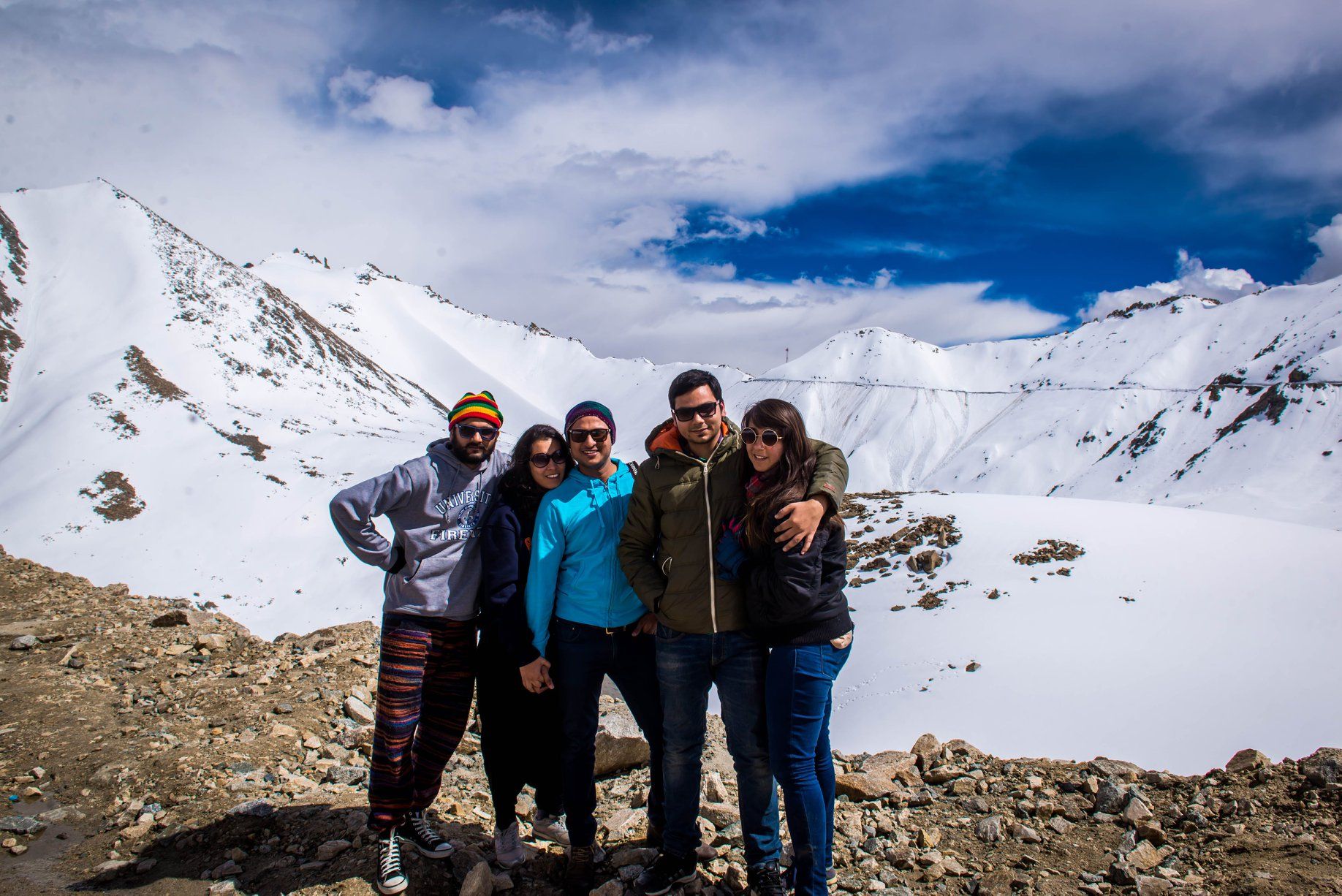 "The location provides amazing vistas of snow-capped mountains, mesmerising views of some of the world's most beautiful lakes, not to forget some amazing views of the deserts at Nubra Valley," he stated.
If you're a nomad, you already know that what counts is a fresh breath of air, a nap on nature's lap, and the peace and tranquillity that your spirit need, regardless of how well we adept at metropolis luxury living or all the technology we can accumulate to make our lives simpler.
We humans, at our heart, nevertheless yearn for primitive features, and hence relish the opportunity to elope to strange nature whenever it presents itself.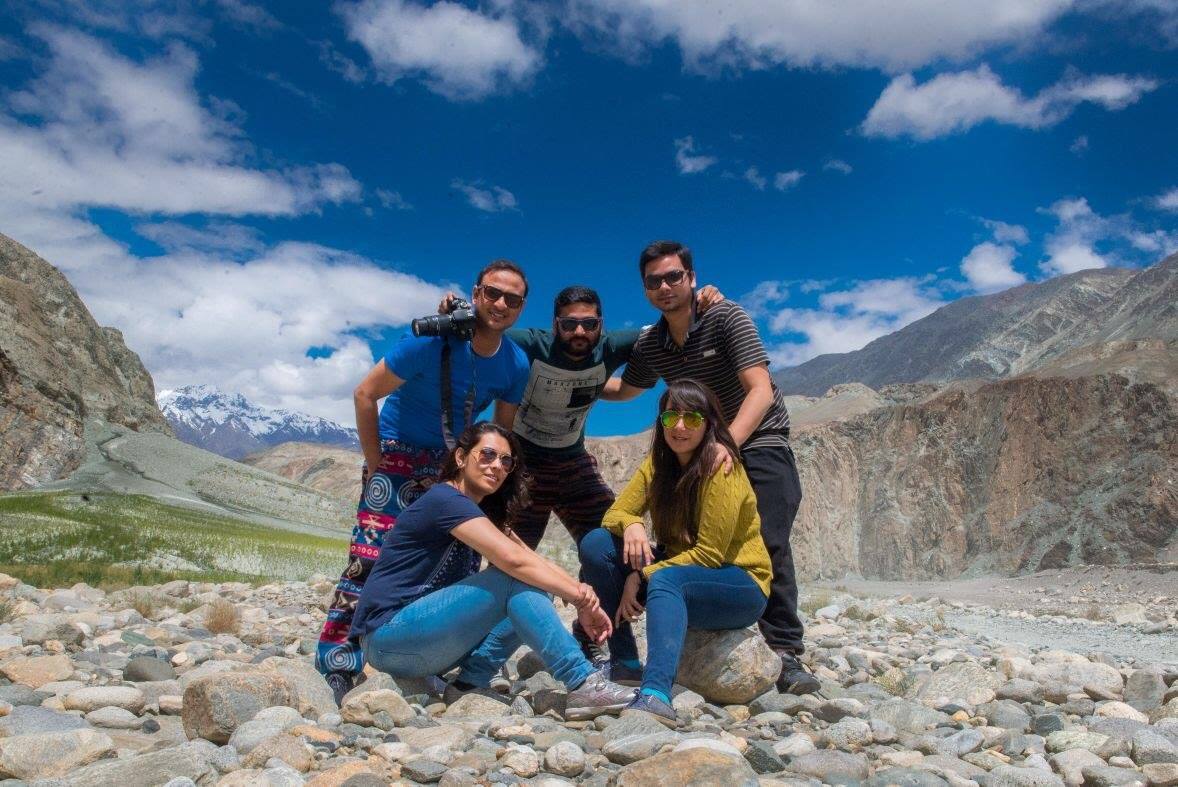 Puneet and the others are still plotting their escape regardless of the fact that their 10-day adventure is done. When we ask him what's on his bucket list, he suggests, "scuba diving in the Great Barrier Reef, discovering animals in South Africa and Kenya, going on a Balloon Safari in Cappadocia, and seeing the Northern Lights in Iceland."
With that kind of a long list, we're convinced that the group will have some incredible adventures.
"I've tried my hand at Sky Diving in Spain, scuba diving in the Maldives to see the beautiful Sea World, sky-jumped from the Macau Towers, paragliding in Solang Valley in Himachal Pradesh, paragliding in Goa, mud and 4x4 in Della Excursions at Lonavla to add to the countless Trekking and Backpacking trips across the country."
Word Of Advice By Adventure Seeker Puneet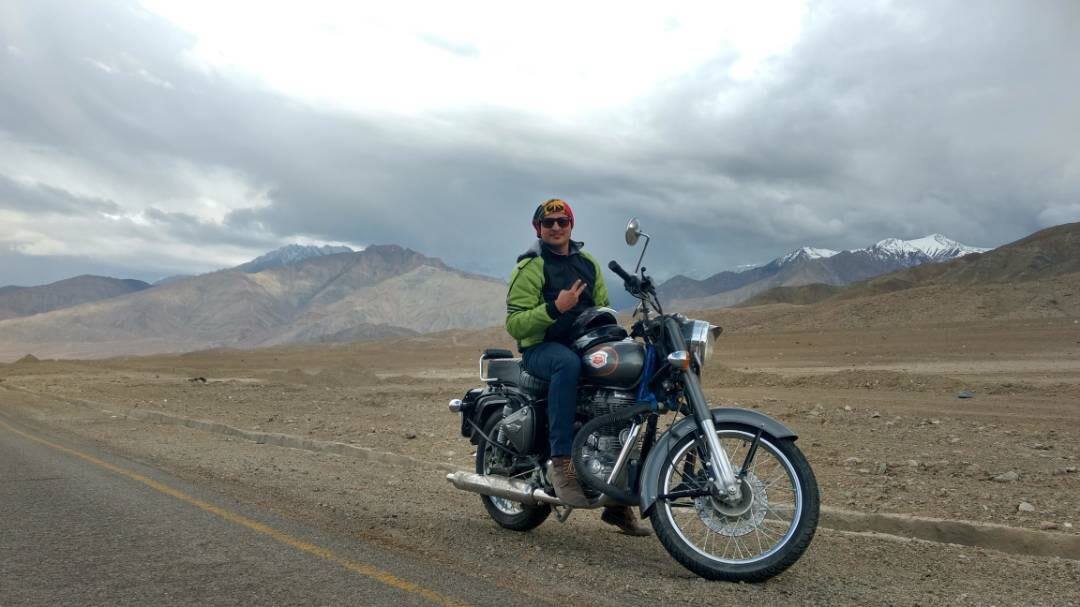 Puneet offered a few things that visitors should think about before visiting Ladakh, based on his travel experiences and passion for natural escapes:
Layer your clothing because the weather might change quickly.
Bring a high-SPF sunscreen cream with you because the sun may be extremely strong in some spots.
Take a significant battery bank with you because your cameras and smart gadgets will be continually draining.
Because non-vegetarian meals are scarce, plan to eat vegetarian meals for the whole of your journey.
Bring flashlights since most places don't have power and depend on generators.
Carry neck pillows because you'll be on the road for about 5-6 hours each day, so they'll be ideal for power naps.
Bring ready-to-eat meals if you have a specific diet because most restaurants only serve Maggie or noodles.
Carry the prescription and over-the-counter acute mountain sickness medicines recommended by your doctor, and learn everything that you can about it. Everyone, irrespective of age or physical level, can struggle at high altitude.
If you're a photographer, bring SD cards with a lot of memory because you'll want to document almost everything you see.
Driving to Leh from Manali or Srinagar and then flying back is the best choice. Because then you'll be acclimating to the high elevation on your way to Leh, and you'll need to take it slowly.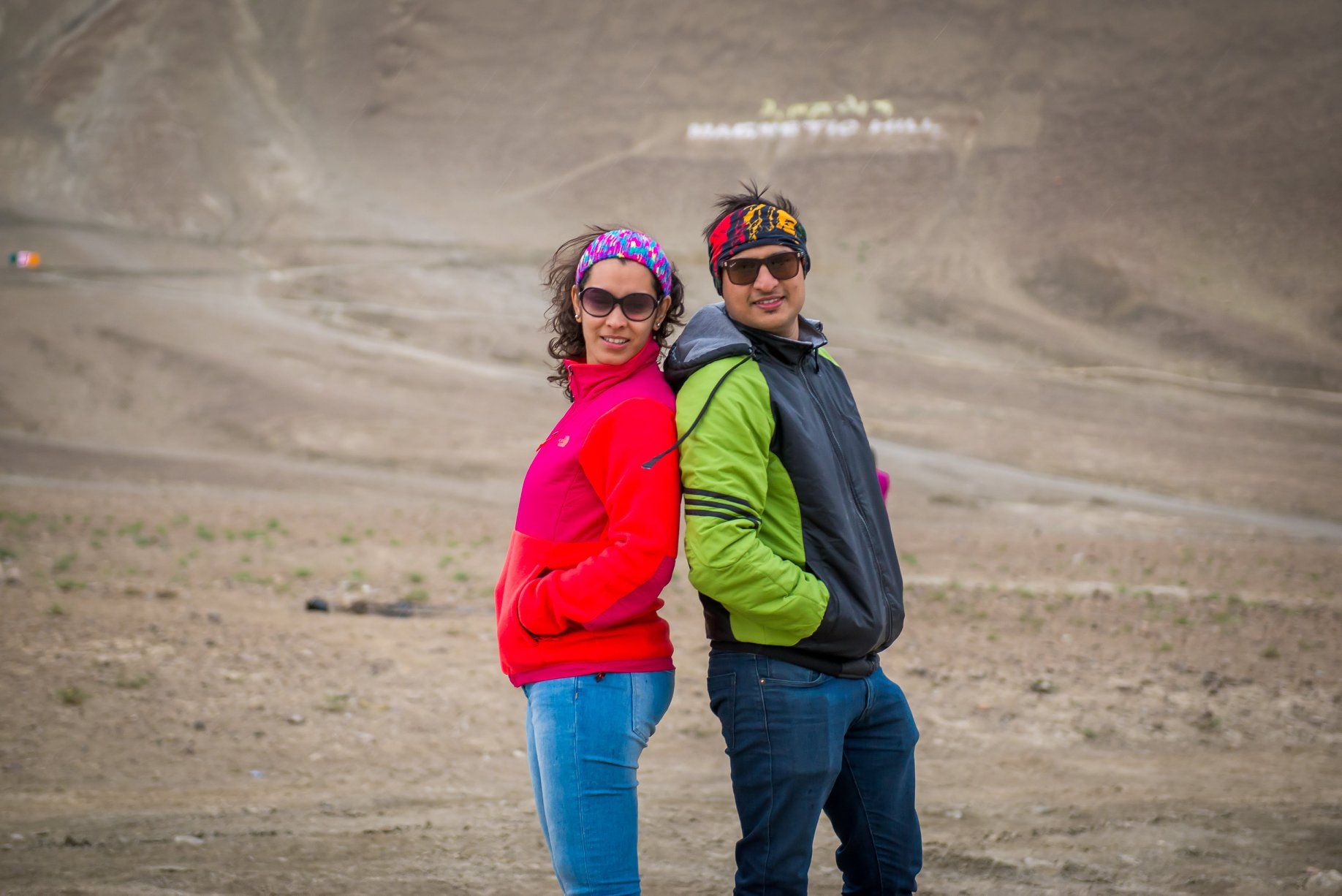 "We are graced to be born in this country that has so much more to offer to a traveller – be it the snowy peaks in the north, the turquoise shoreline in the Andaman, the magnificent deserts in the west, the back-waters in the south, or the stunning and beautiful tea gardens in the east; there is so much to discover," he said when asked about his travel ideology.
He believes that if he can travel the world and make everyone happy, he would have nothing to grumble about when the end comes.