Syed Conquering Everest Base Camp With Thrillophilia!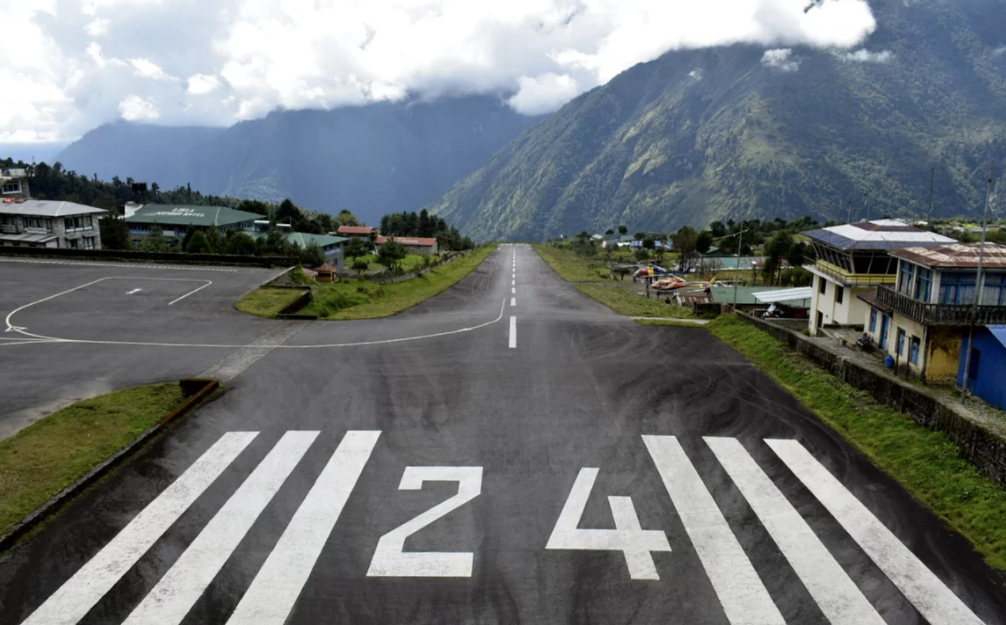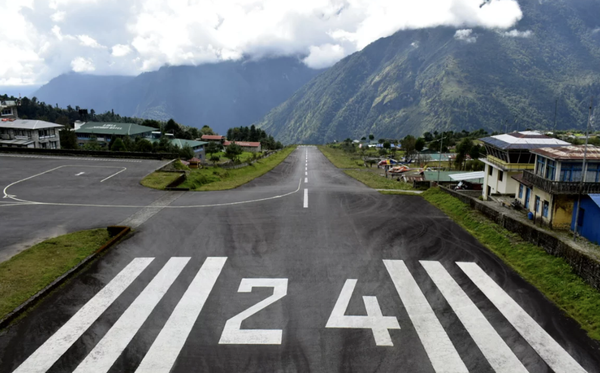 Travelling to Everest Base Camp is difficult, rough, terrifying, daunting, and draining.
But, when you glance up to see the breathtaking scenery surrounding you, you realise that, while it is all of the above, it is also gratifying and well worth it. It is unquestionably necessary to travel to the mountains. They will teach you to be humble. They'll make you feel that the world is far wider than where you are.
"The long-distance hiker is a distinct breed from the rest of the pack. He'll pack his belongings and hit the trail; he'll be gone for a long time before he returns."
– M.J. Eberhart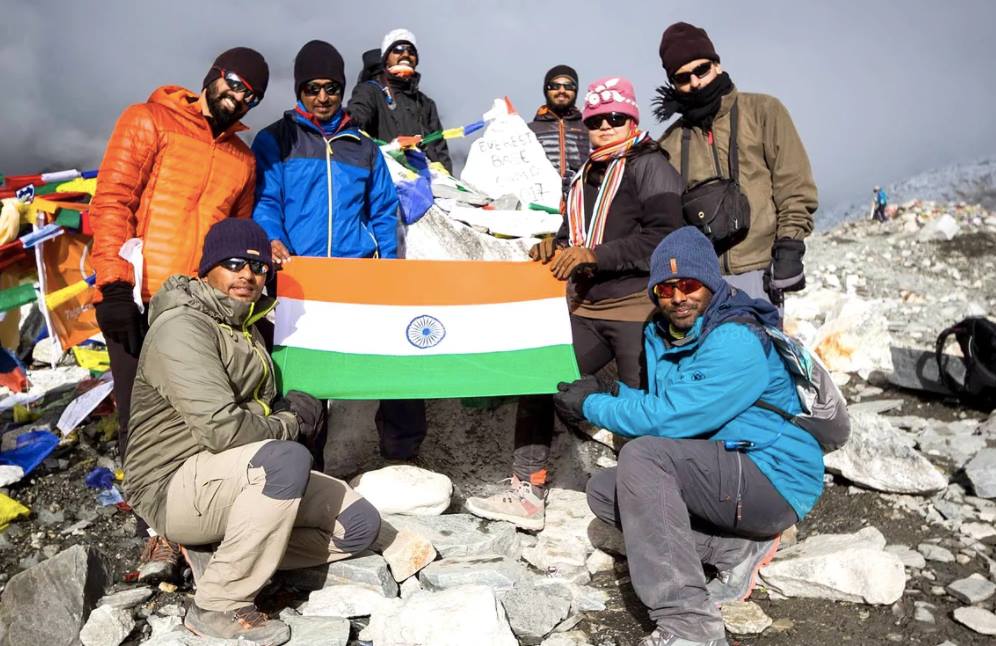 Everybody has their own 'escape' rituals. Some find peace in nature's lap, while others take a day off to go to the beach, while some travel sites with their loved ones, and yet others grab a cold one in a wooden hut away from the crowds. There is another type of individual that finds peace in travelling across the most difficult paths and terrains. Syed Munazzir Ahmed's tale is similar. Those who opt to hike the mountains and trails have a different challenge; they have time and a path free of traffic, but what they really pray for is "the desire and courage to keep pushing forward."
You cannot recreate or assess the experience of hiking until you have personally struggled with it. In December of 2017, Syed, who has previously travelled over relatively difficult terrain, took on one of the most difficult feats of his life: walking to Everest Base Camp.
Base Camp on Mount Everest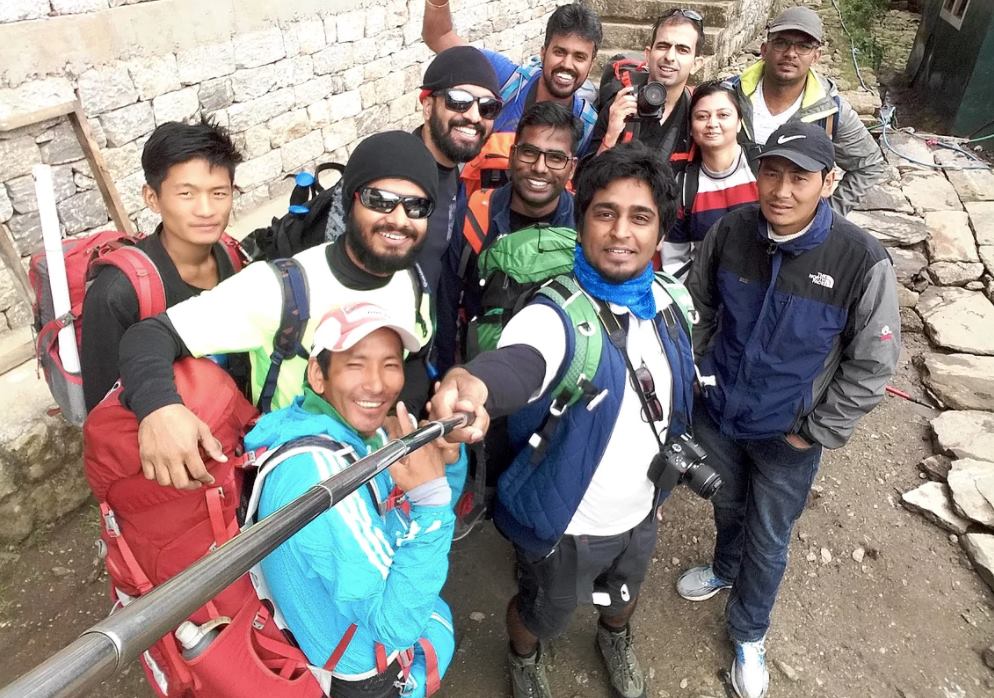 The Everest Base Camp is one of two base camps on Mount Everest, located on opposing sides of the mountain. North Base Camp is situated in Tibet at 5,150 metres, whereas South Base Camp is situated in Nepal at 5,364 metres. Syed chose a 13-day journey to Nepal's Everest Base Camp, which included a 140-kilometre ascent with a 10-kg rucksack at high altitude.
"Standing at the Base Camp of the world's tallest peak is thrilling in and of itself. It is difficult, terrifying, daunting, and demanding to hike to Everest's Base Camp. When you glance up to see the breathtaking scenery surrounding you, you realise that while it is all of the above, it is also gratifying and well worth it. A trip to the mountains is unquestionably required. You'll be humbled by them," said Syed.
Training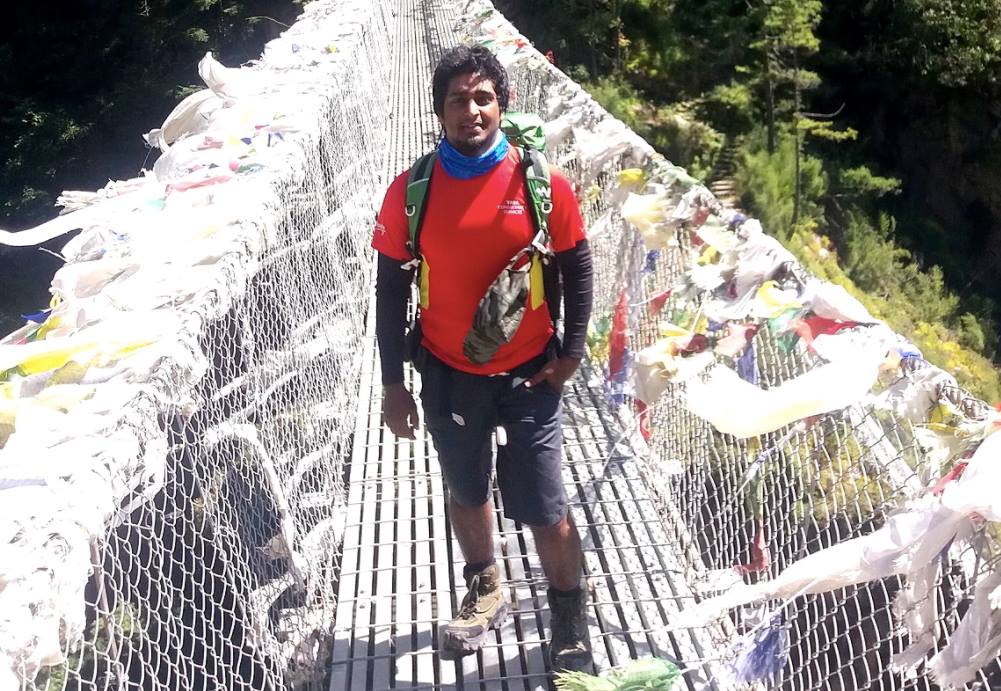 "Train hard and Trek slowly," was Syed's mantra. Any trip experience, he says, necessitates training to replicate the difficulty level of what you'll be facing. Training for the Everest Base Camp was a whole other storey. In training, you must be at your greatest best and disciplined.
Uphill walks, jog runs, push-ups, sit-ups, and breathing exercises are all beneficial, as is mentally preparing oneself. "The Everest Base Camp hike not only puts you to the test physically, but also emotionally."
Syed diligently prepared for the walk for two months before embarking on it. He realised that being prepared for all of the trek's potential difficulties was crucial. On the path, your skills come in helpful.
The Unexpected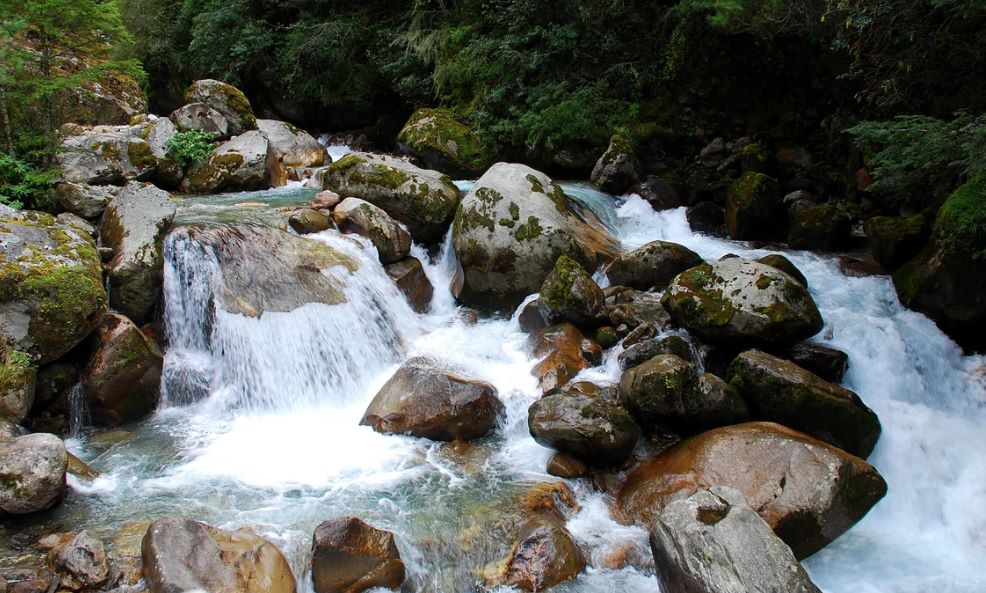 When The Everest Base Camp is included as a destination on your schedule, you should plan for the unexpected and include buffer days in your itinerary. Due to severe weather in Lukla, Syed and his party were detained in Kathmandu for two days waiting for their aircraft to reach Lukla.
"Lots of stuff going on in my thoughts," Syed wrote in his journal. "Should I go home and leave my dream behind, or should I stay and try again? But how long will it last? Will I be able to hike to EBC after a 12-hour off-road jeep trip to Phaplu, followed by a three-day walk to Lukla? "I'm not sure," Syed, on the other hand, remained patient and was allowed to board the aircraft on the third day. Because of the extra days lost owing to the delayed travel, Syed and the group had to change their plans. The 13-day walk was cut in half, resulting in more hiking hours and fewer days of acclimatisation.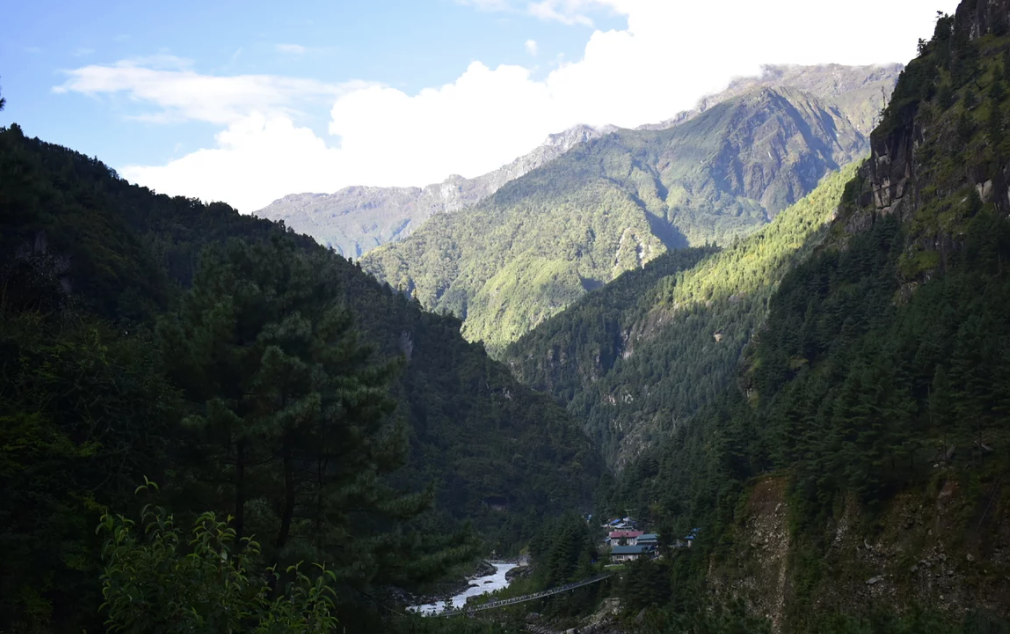 When embarking on a high-altitude trek in India, such as the Everest Base Camp, it is important to understand that your body will require acclimatisation time to adjust to the weather, altitude, and oxygen levels. This makes it easier for you to hike and stay healthy. If you skip this step or attempt to push through it, you'll almost certainly end up cancelling your trip. That's the way nature is.
The Mighty Trek to The Everest Base Camp (Day 5 – Day 10)
Day 5: Lukla (2840 m) to Benkar (2630 m)
"It was a simple downhill climb that dropped us 200 metres in height. This long journey gave us all a taste of what was to come in the coming days," said Syed.
The party was also accompanied by their Sherpa. In 2015, the Sherpa attempted to climb Mt. Everest but was thwarted due to an earthquake in the region.
Day 6: Benkar (2630 m) to Namche Bazaar (3440 m)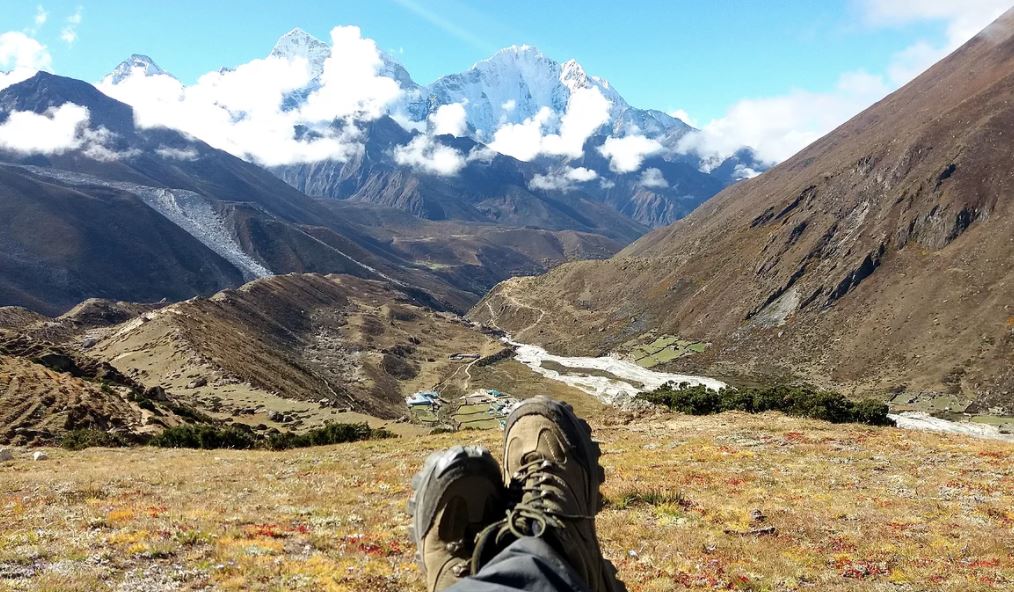 "If the weather cooperates, you'll get your first look of Mount Everest. Behind the clouds, it was playing hide-and-seek with us. The final three-hour ascent to Namche becomes quite difficult, and you will be gasping for air," added Syed.
Day 7: Trek from Namche Bazaar (3440 m) to Pangboche (3930 m)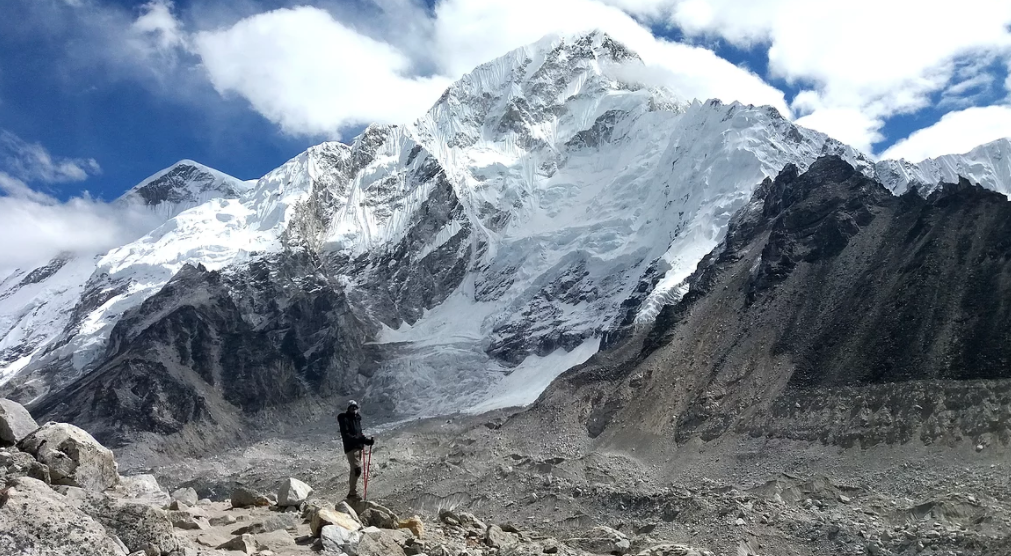 "It was an insane climb from 8 a.m. to 6 p.m. Because of the cloud cover, the second half of the climb after lunch was really taxing. It's been quite exhausting, and I'm suffering from a minor headache as a result. Looking at our team's health tomorrow, Sherpa will decide on a one-day extension. "It's freezing," said Syed.
On the trip that day, the company was treated to some spectacular vistas of the snow-capped summits. Although the party did not stop at Tengboche for a night to make up for the days lost due to the initial flight cancellation, they pushed to hike all the way up to Pangboche (3930 m). The extra 2-hour trek took its toll, and four of the eight members of the squad were suffering from headaches, probably due to mountain sickness.
Also Read: Women Group in Valleys of Ladakh with Thrillophilia!
Day 8: Trek from Pangboche (3930 m) to Dingboche (4410 m)
Oxygen deficiency will cause you to gasp for air with every strenuous physical movement you undertake. This may be seen much more clearly if you look at the surrounding plants. You went through deep green woods for the first two days, but now you'll be surrounded by bushes and parched grass. Lack of oxygen is the cause. As you get higher in elevation, the ground becomes drier. The days ahead are going to be difficult.
Day 9: Dingboche (4410 m) to Lobuche (4910 m)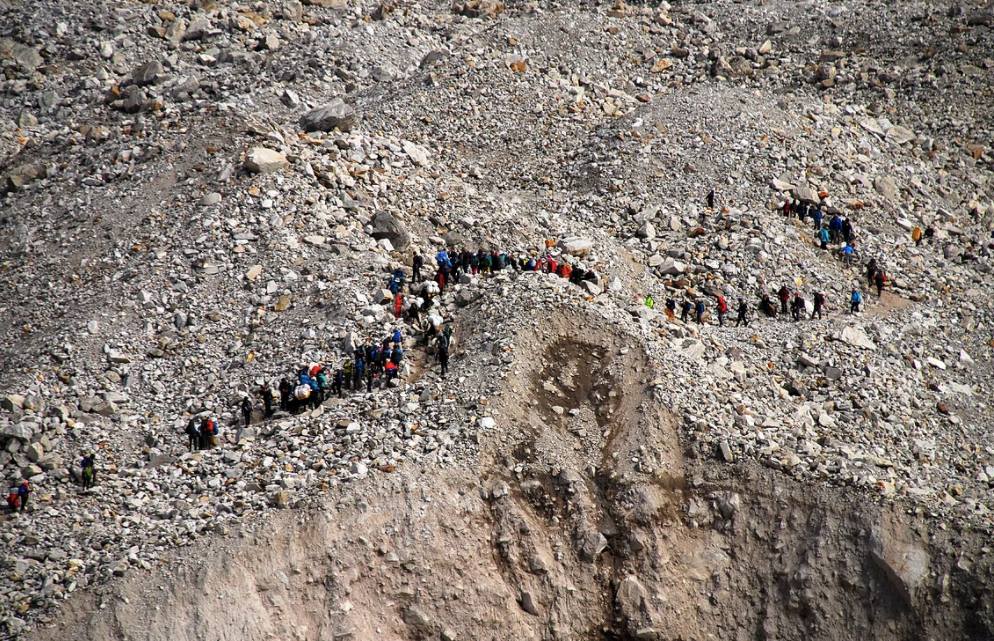 The Everest Memorial, created in honour of all those who have lost their lives up there, was reached after a 3-hour moderate trek and a 1-hour upward climb. Hundreds of prayer-flag-engulfed stones were visible, each one commemorating a lost life on Everest.
"Another day in the mountains, this time at a higher elevation. Two members of the squad are having difficulties. If their health continues to deteriorate, they are considering a helicopter evacuation through insurance," said Syed.
Suggested Read: Girls Gang In Valleys Of Tadiandamol- A Friendship Saga By Thrillophilia!
Day 10: Lobuche (4910 m) – Gorakshep (5140 m) – The Everest Base Camp (5356 m) – Gorakshep (5140 m)
The party reached 5000 metres that day, with views of Mount Pumori, Mount Nuptse, Mount Cholatse, and Mount Thamserku, among others. With a 3-hour one-way hike down the Khumbu Glacier from Gorakshep, the party started their last push towards Everest Base Camp. The end of the Khumbu Glacier, which marks the start of the trek to Everest, was finally visible after a 2-hour nonstop hike. Slowly but gradually, they arrived at Everest Base Camp, the site they had long aspired to be. There was a lot going on, with a lot of people congratulating each other on making it thus far. "We were fortunate enough to watch a live avalanche with a distant thud; it was a creepy experience. It was time to go after an hour of appreciating the scenery and taking photographs," added Syed.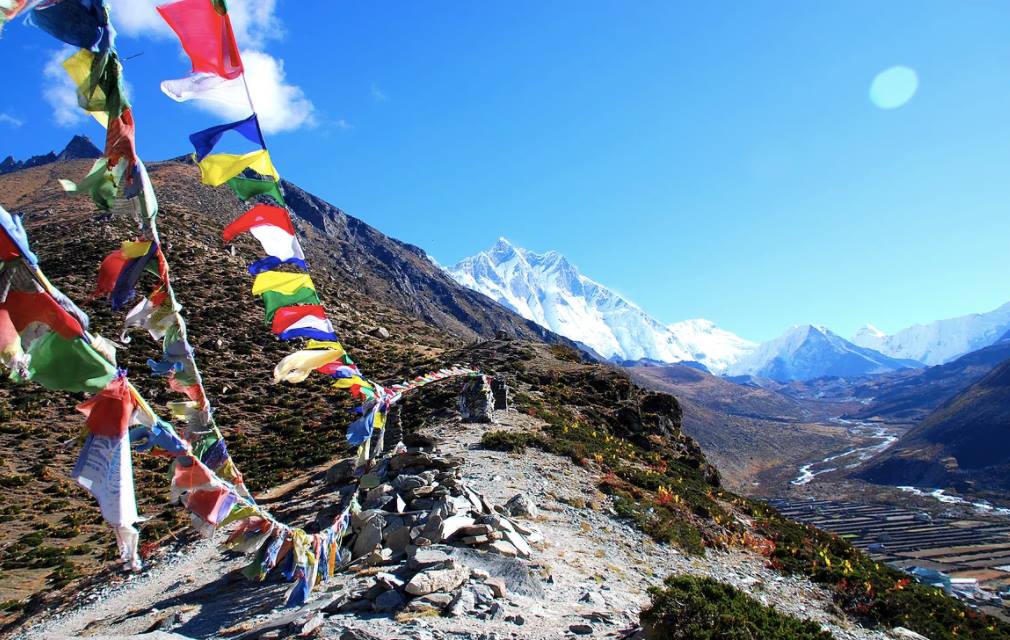 Following the Everest Base Camp, the party climbed to Kala Patthar, at 5550 metres, Syed's highest mountain. They walked from Gorakshep to Kala Patthar to Gorakshep to Pheriche during a 12-hour period. The trek was just half completed, as the group had to hike all the way back to Lukla, a distance of 65 kilometres that would take three days to complete. On the 12th day, they began their Retreat walk from Pheriche to Namche Bazaar. The hikers walked for ten hours to get to Namche Bazaar. The party arrived at Lukla on the 13th day of the journey after a gruelling 20-kilometre walk that took them 10 hours. Syed recalls his curiosity with the residents of the region, in addition to the walk, the stunning mountains, and the Everest Base Camp. "Observing everyday life in each of the communities we travelled through was one of my favourite parts of the entire walk," he says.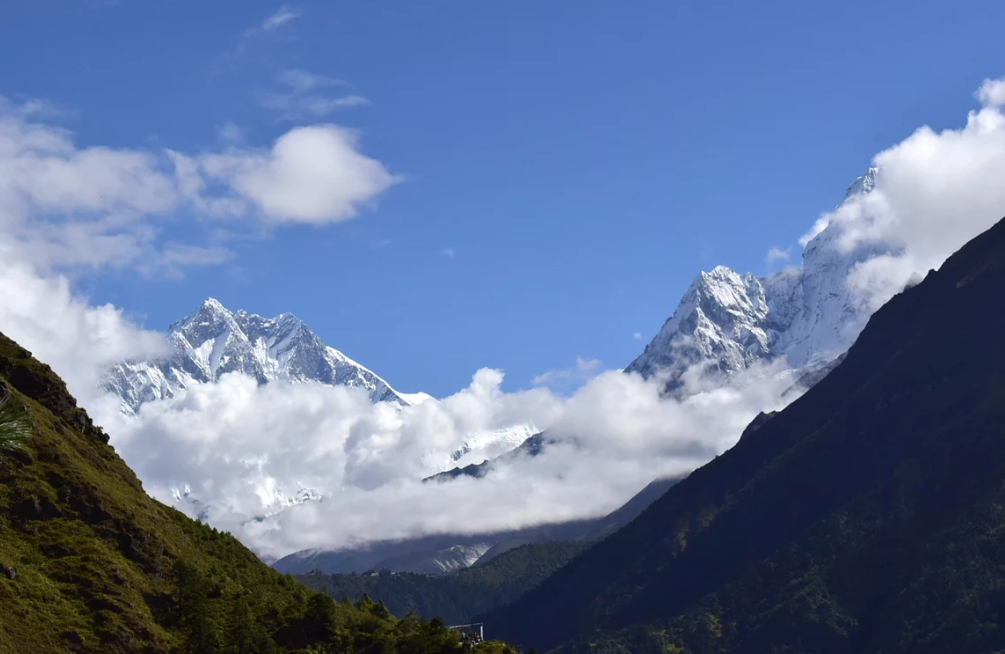 "Families tend to their own farm animals, raise their own vegetables, and manage their own tea rooms. Everything else they require is brought in from nearby settlements. People are dedicated, kind, and modest." Climbing Mt. Kilimanjaro and Mt. Elbrus are on Syed's travel bucket list, and given his penchant for trekking, they don't seem too far-fetched. Syed also generously provided a few tips for anyone planning a trip to Everest Base Camp:
The flights into and out of Lukla are well-known. A lot is determined by the weather.
Allow for additional days on the hike as a buffer.
Travel insurance is essential, especially on trips of this scale and magnitude that are high-risk.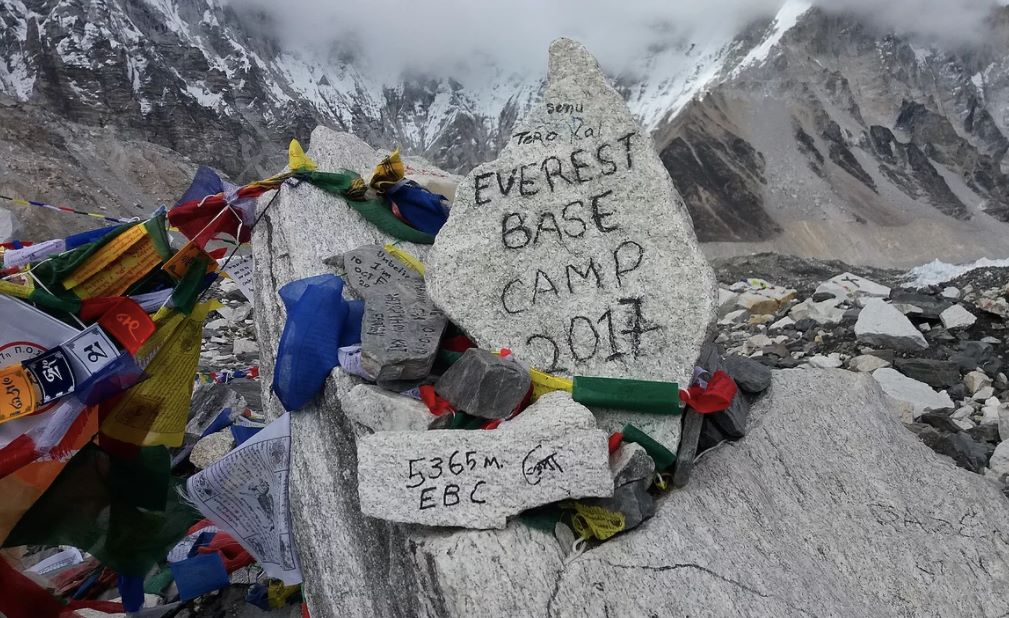 If you've read this far, we're certain you've made up your mind to go on one of these treks or another in the Himalayas. "Accomplish not under the assumption that you are supposed to do anything," Syed says, "You have the right to do anything you choose. Follow your heart's desire! Stop seeking reasons why you can't do something and start looking for reasons why you should."
Check Out: Sudeshna's Ultimate Triund Trek With Thrillophilia!